BLAC, Inc. Annual Event Set For May 8
Dream Girls' Jennifer Holliday Among Honorees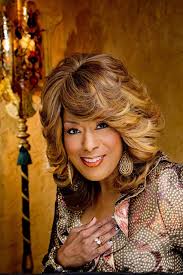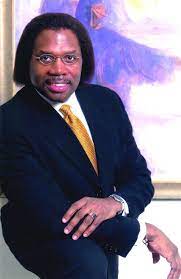 Black Liberated Arts Cent (BLAC), Inc. will celebrate and recognize local and national individuals at its Annual Recognition and Benefit Celebration on May 8 at the Embassy Suites Hotel, 3233 NW Expressway in Oklahoma City. Tickets go on sale April 5. This event is one of BLAC, Inc.'s 50-year anniversary celebrations. The evening will include a special award given to Ms. Jennifer Holliday, the original star of the Broadway show, Dream Girls, for her body of work. Curtis King, founder of the Black Academy of Arts and Letters (TBAAL), Inc. of Dallas, Texas, will also be honored for his work in the arts.
Holliday catapulted to stardom 35 years ago in her show-stopping performance as Effie "Melody" White the iconic role which garnered her a Tony Award for the Best Actress in a Musical. Holliday was discovered at age 17 while singing in her church choir in Houston, Texas by dancer Jamie Patterson, who persuaded her to move to New York City where she made her Broadway debut in Vinnette Caroll's Your Arms Too Short To Box With God as a featured soloist. Beyond Broadway Ms. Holliday appeared as Lisa Knowles on the Fox TV dramedy, Ally McBeal. Holliday has also enjoyed a successful recording 
career, winning Grammy Awards for her mesmerizing performances of "And I Am Telling You, I Am Not Going" (1982) and Duke Ellington's "Come Sunday" (1985). Ms. Holliday has also received rave reviews for her first album in two decades. The Song is You (2014). Curtis King was born in Coldwater, Mississippi. King's father, Jonah King, was a farmer and his mother, Elizabeth McGee King, was a schoolteacher. King graduated in 1969 from segregated Tate County High School where he enjoyed writing and acting in plays. At Jackson State University, King was mentored by poet Margaret Walker Alexander, 
who sent him to Chicago in 1972 for the historic Black Academy of Arts and Letters (BAAL) National Conference to assess the State of Black Arts and Letters in the United Stages. At the conference King was not only inspired by John Oliver Killens, Harry Belafonte, Ossie Davis, Ruby Dee, Romare Bearden, Alvin Ailey, Charles White, C. Eric Lincoln and other, but got their phone numbers as well. Known for his artistic and administrative skills and celebrity contacts, King produced various celebrity tributes. King also produced the National Civil War Gala at Washington's Lincoln Theater Center for the Arts 
in 2000. King is the recipient of the Larry Leon Hamlin Producer's Award, Man of the Year Dream Makers Award, Esquire Magazine Register Award, the Dallas Historical Society's Arts Leadership, the Texas Ambassador of Goodwill Award, and the World Peace Award in the Arts from the Interreligious and International Federation for World Peace in 2004.